It seems only a few weeks ago when we sat down to write last year's edition of our annual holiday greeting. Time goes by faster every year…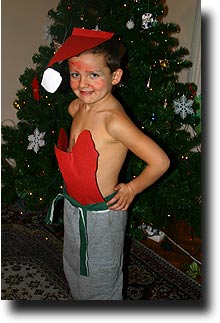 Our family is still in Belgrade, Serbia. We moved here last year and are teaching at the International School Belgrade. Dave teaches math and social studies and Susan has preschool. Breck is a very busy kindergartener and Alea is in 2nd grade. We enjoy our jobs, our colleagues, our adopted Serbian community and our travel opportunities. We encourage all family and friends to visit – our door is always open!
Breck turns 6 in January and is having a tremendous year in Kindergarten. His teacher, Doriane Marvel, is a native of Montana and grew up a stone's throw from Libby! She is exceptional and we are so fortunate to have her time and talent for our son. Breck's K class is, more or less, the class Susan had last year, so the continuity with friends has been nice. Breck's favorite parts of school are singing (the Dracula song, especially), writing stories about Bionicles and Power Rangers, and computers. Breck takes soccer and swimming as after school activities. Breck loves legos, tinker toys and Lincoln Logs; Dave finally took an entire dresser drawer out of a bureau and put it on the toy-room floor to keep all his tiny pieces in one place.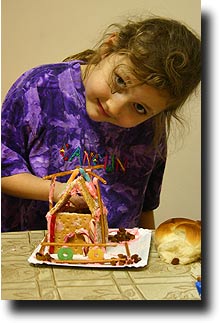 Alea turned 7 in June and is busy doing all the things 2nd graders do; asking for a cell phone, pestering for an email account and wanting to have sleep-overs. We (sort of) buckled on the cell phone issue just last week and entered the 21st century. We bought one for mom and dad's big solo adventure in Paris (more about that below!). Alea's class is heavy on the boys, but we have had a few new girls join the ranks, so now there are four with great names: Alea, Azalea, Aleksandra, and Alexis. Alea enjoys ballet after school and takes swimming lessons, too. Alea also enjoys reading the Magic Tree House series her cousin Nathan gave her for her birthday. Both Alea and Breck think Shrek and Shrek 2 are the funniest movies on the planet and they can recite - verbatim - the entire dialogue between Donkey and Shrek when they meet in the swamp (this is their father's influence).
Susan is as busy as ever with her class of 4 year olds. I also serve on the curriculum council, am the representative for the health review committee, and help coordinate the pre-school with my wonderful Principal Wendy McArthur. The year goes well and we are as busy as ever implementing the IBO program for the preschool. My colleagues are great and we enjoy our time together. The kids are funny, busy, and smart. It was fun to watch their expressions when I said to them on Thanksgiving Day 'Thank you for letting me spend my day with you.' A bunch of my friends got the TV series Friends on DVD and we get together every Wednesday over a bottle of wine and watch three episodes; a very fun way to hang out and make fun of early 90's fashion. Dave's just happy to be here (to quote Brian Toomer). Teaching 6th grade Geography, 7th grade Ancient History, and 8th grade math keeps his days well rounded, and he sponsors the school chess club (quite an undertaking since he barely knows how to play the game). When the school day is over, he's perfectly happy to come home and engage in hour long swordfight-wrestling matches with Breck and play the fairy magic horse kingdom ruler with Alea. Weekends give him a chance to play baseball and football with some of the other expatriates in town – an entertaining way to pretend that he's still in his teens.
January '03 started off with a tour of Greece. We drove down from Serbia via Skopje, Macedonia. Dave's mom has family in the Peloponese and we wanted to visit. We had a great visit with the home folks in the small village of Spartia were Stella was born. We enjoyed two full weeks exploring Greece: Corinth, Delphi, Thessaloniki, Sparta, Nafplio, and Gythio to name a few. Alea and Breck could not get enough of running and playing on old ruins. Mystras was the most exceptional – a must see for anyone in the area. We avoided Athens because of Olympics hype and preparation, though we did see the Acropolis in the distance during our drive home. Another time…
February found us in Cyprus. We rented a car and – with less than a tank of gas used over a week – drove the entire (Greek side of the) island. We enjoyed the stunning Paphos mosaics, the Castle in Larnaca where Richard Lionheart (of Robin Hood fame) married his Queen, and the beach where Aphrodite emerged from the waves. We got caught up in a Carnival parade in Lemesos and danced (mirror ball and pole included) the early night away with our kids at a disco they discovered (also named Robin Hood) in Paphos. A great winter break!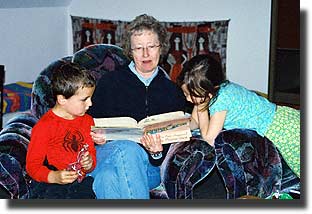 April was the busiest month of all because Grandma Wagner came for a visit! She spent the month with us touring Belgrade and parts of Hungary, including Budapest and the Danube bend. Susan took her to Timisoara, Romania for a day trip and managed to keep the car on the road despite all the gaggling geese roaming around. We were so happy to have her with us so she could get a feel for how we live here in Eastern Europe.
The family returned to the USA immediately after school was done in June so we could attend the wedding of Shari Stutz to Dan Strachan in Missoula, MT. It was great seeing the whole family together for such a fun event. While there, we spent some quiet family time in Sandpoint, Idaho and also enjoyed time with Rob, Blanche, Sam, and Boyd in their new home in Helena, MT. Breck and Alea enjoyed the rest of the summer was spent in MN with T-ball, swimming lessons and playing with cousins, other family, and friends.
Mid-August brought us back to Belgrade and another busy year. It seems that once we got into the swing of school, something always threw the schedule out of whack (in a good way). Dave took off for much of a week in September with the 7th grade class to hike around southern Serbia. Mom and kids used that time to get in some well-deserved bonding playing checkers and making chocolate chip cookies with new commissary privilege stuff! The family had a long weekend in October and went to Romania to explore the infamous land of Dracula. We never saw any vampires, but sure had a good time exploring medieval castles and Roman ruins! The school threw a delightful Halloween party for the kids – Breck was Sir Lienenkuegel and Alea was a witch. We've also enjoyed visits from the Crown Princess of Serbia and pirates (aka the 2nd graders) at school.
Dave and Susan went to Paris for a long weekend mid-November. It was the first time we had ever left the kids with someone other than Grandma, so it was a big deal for Susan. We had a fantastic four days of tourist sites, museums, shopping, museums, eating, and more museums. We visited all the "big" places in central Paris, had an evening cruise down the Seine, had some fabulous people-watching afternoons, and spent way too much money on cheesy souvenirs for the kids (doesn't every kid need a plastic Eiffel tower???). Of course, Susan was most amused about seeing the Pyramid, St. Sulpice, and the Mona Lisa along with all the other DaVinci Code breakers:)
December finds us preparing to go to Istanbul and Ephesus, Turkey. Watch our webpage for continued updates! Of course, you can already check us out at stutzfamily.com for pictures from all this past year…
We are blessed as a family and have many reasons to be thankful. We hope you and yours feel the same! Happy New Year!