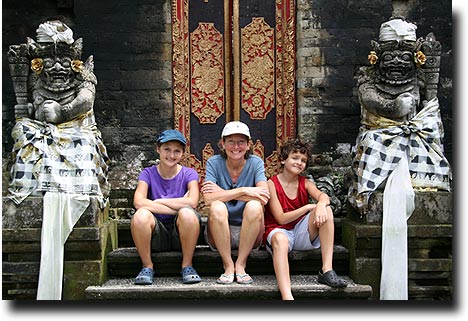 In some of our stops, like the Royal Palace/Puri Saren Agung (above and right), we did not have to change into sarongs to enter and walk around and imitate dragons.

At some of the other stops, however, like the Pura Desa Ubud (above) and the Pura Taman Saraswati (below), we did. Since these are temples - and presently active ones at that - the need for greater decorum inside was no surprise.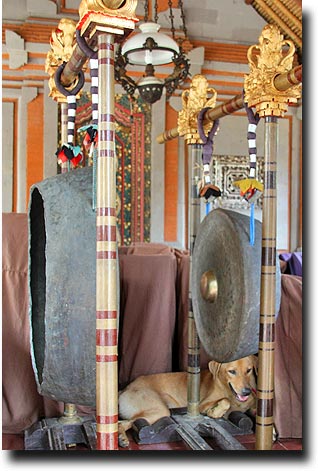 As we passed out the main gates of the Palace, we saw the huge gongs used in ceremonies, and a local dog taking shelter from the heat of the day!