During our morning temple excursion, we happened to wander into one of the most amazing sights of our trip. We found the Pura Marajan Agung, which is the private temple for Ubud's royal family, and it was filled with women making all sorts of puja trays.

They welcomed us in and let us walk around, taking pictures and communicating as best we could (which really wasn't very good at all!)

Hand sorted, woven, and assembled delicacies.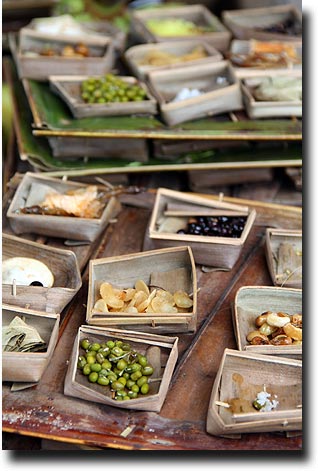 Now, we'd seen these offerings everywhere in Bali, and didn't know where they came from, so to see this entire cooperative exercise - run entirely by women - was a fantastic surprise for us.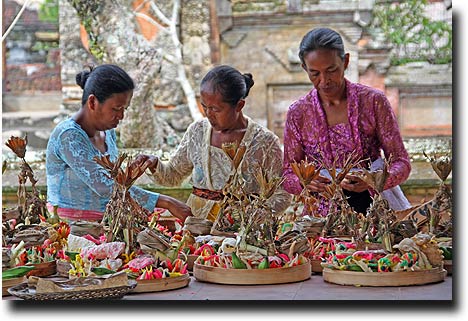 There were many different types of trays and platters filled with sweets, vegetables, dried fruits, and even things that appeared to be rolled up play doh!


Maybe some sort of a tofu thing?