Hand positions and gestures are important in Javanese and Balinese dance; hands have a typically ornamental role and emphasize the dance's delicate intricacy.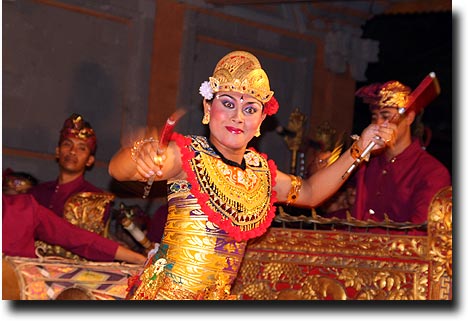 In Balinese dance the movement is closely associated with the rhythms produced by the gamelan, a musical ensemble specific to Java and Bali. Multiple levels of articulations in the face, eyes, hands, arms, hips, and feet are coordinated to reflect layers of percussive sounds.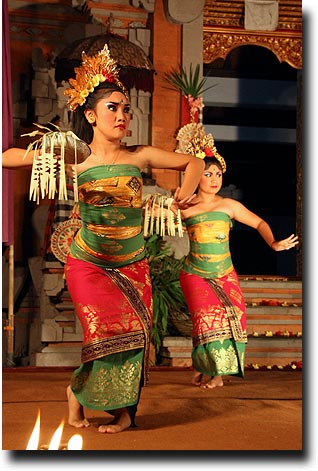 Legong is one form of Balinese dance. It is a refined dance form characterized by intricate finger movements.