In researching the Bali trip, Susan had found out about a ship sunk during World War 2 that was now an easily accessible dive spot right off the shore. Breck's enthusiasm convinced us to make a long stop in Amed, and it became one of our three 'main bases' during the trip.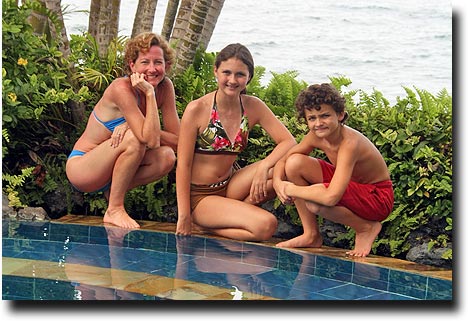 We stayed at a beachside resort with a pool looking right out over the ocean - the ritziest place we've ever stayed - which was always great after snorkeling the day away...
It made a great base from which to swim, walk, eat, drink, stare pensively (and handsomely) into the distance, and just plain relax.