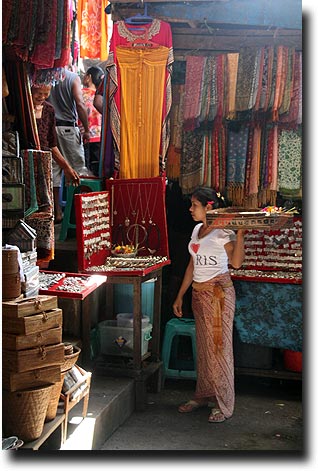 The colorful clothes were in high demand by locals as well as tourists, and the tarp-covered winding corridors provided some measure of respite from the heat.

Old women selling flowers, while just down the way, a large group of women converged on the city's main deity statues, offering up the morning puja.

At the main downtown market, everything was for sale - from veggies to t-shirts. Prices were better than in the shops, so when we needed a few things, this is where we tended to spend our money.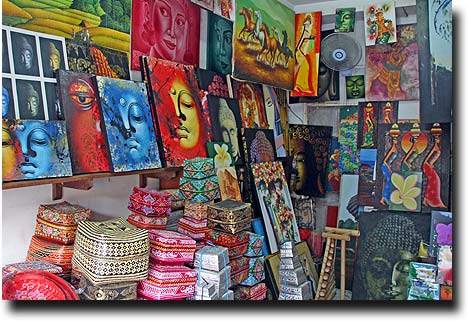 We ended up buying a few small pieces of art from a stall that was not in the main market - very similar to things available locally in Mumbai.