As is common at all Hindu temples, women sell garlands of marigolds and jasmine outside the entrance. These are brought in and offered to the various idols.

Alea and Susan found respite from the heat of the day among the carvings that covered almost every space on the outside of the temple.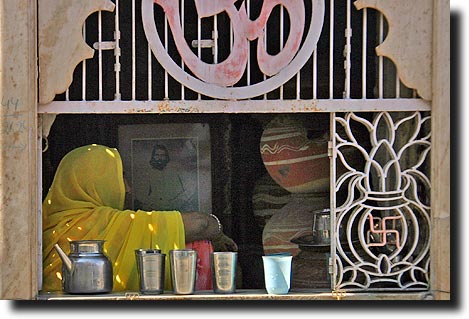 Outside, small stands provided water for thirsty pilgrims (see the "Om" symbol above and the swastika off to the side?)

The inside of the temple is a no-photography zone, but somehow or another my camera went off behind this group or worshippers chanting and praying to the black statue of Vishnu at the back of an ornately decorated cubby.