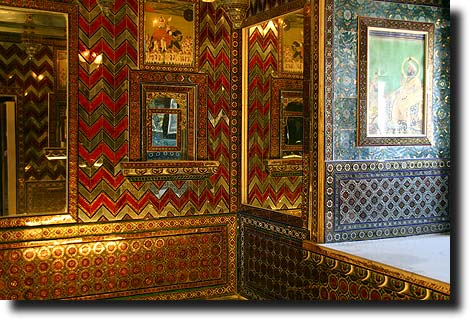 The sheer beauty of the rooms was overwhelming at times.

While Udaipur is not in the sandy deserts of Rajasthan, the Aravalli hills are still very arid and hot. To combat the 43 C plus fierce heat and sun of summer, green and blue tinted windows and pools of water were placed strategically throughout the palaces. The marble lattice windows would allow a breeze to enter, run across the water in the pool and cool the inhabitants of the rooms.

Mirrors, inlaid jewels, and glass gave this small sitting corner an opulent touch.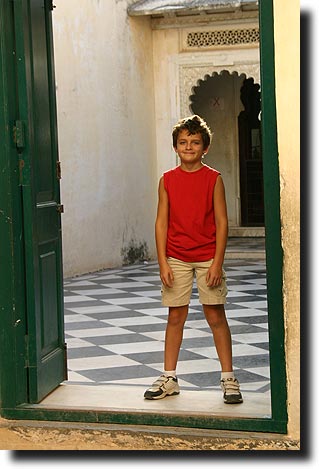 Breck was all about allowing the natural air conditioning to work its magic on him - he'd seek out the corners where a breeze was blowing and cool himself (with great satisfaction).