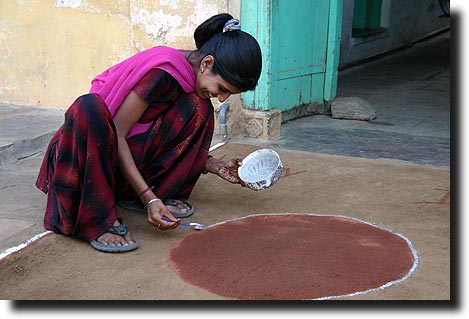 Village tradition for Diwali includes painting a "welcome" greeting at the footsteps to each home.

And of course, this being India, everything and anything that one can imagine gets decorated up for the holiday, including the old John Deere.

Even the family cow gets all gussied up! This one has a swastika painted on its side - an ancient symbol (and one used here still with regularity) that was misappropriated by the Nazis and to our (western) eyes still embodies evil.

The clay pots that held the twinkling candle lights and the marigold garlands were swept into corners, signaling the end of another holiday season.