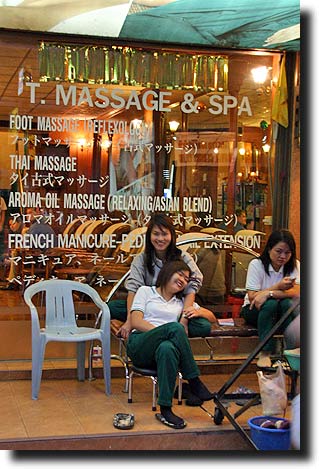 There are tons of massage parlors all over - some of which are actually places where people go and simply get a massage...


It takes a lot of energy to be a working girl, so a healthy supper is a must, and then it is time to hit the trenches. Susan made sure to walk the kids very quickly past this group - eyes straight ahead - so the graphic S&M pictures on the posters didn't get noticed!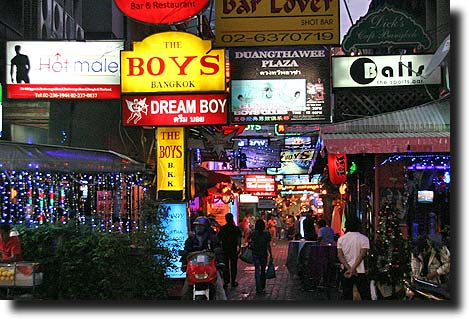 But, this being Bangkok, we found that yes - pretty much anything you want, in pretty much any size shape or orientation - is really available and for sale here.

But other places are certainly trolling for a different clientele, and as the evening lights come on, the hostesses gather for another night on the job.