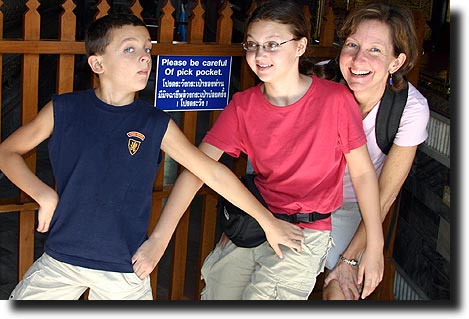 We had a great time exploring the area - and being both a little silly and a little serious. Mom and the kids took careful heed of the pickpocket warning, and the kids put coins in the pots that ringed the room for the resident monks.
The centerpiece of the temple's collection is an enormous reclining Buddha. This is a motif that we hadn't seen before - but as we continued our travels around Thailand we came across it numerous times. This, however, was absolutely the largest (I believe the biggest in the country, if not the world).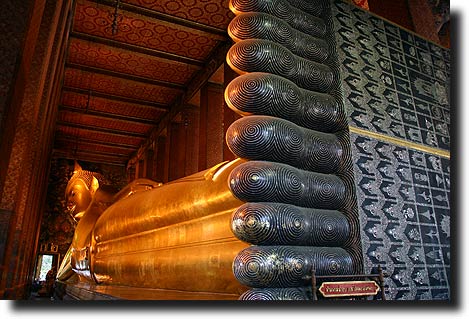 Just for a frame of reference - a person's head will typically come to the bottom or middle of the toe above the red sign - so you can see how tall the feet are and how long the entire building is! For the mathematically inclined, that's 46 meters long and 15 meters high!