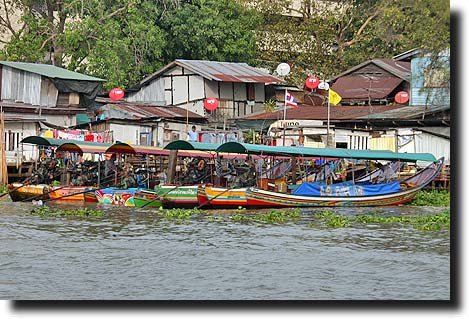 Bangkok is built around the Chao Phraya River and a series of canals. The river provided the city's identity for most of its history and is still a major artery for commerce and travel.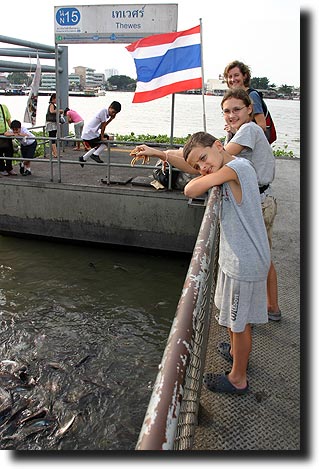 Every dock had little cafes and places to get snacks, and some even sold dried bread for the huge fish flapping in the water below! Breck and Alea loved to feed them almost as much as they enjoyed watching the boats and taking pictures of the sights.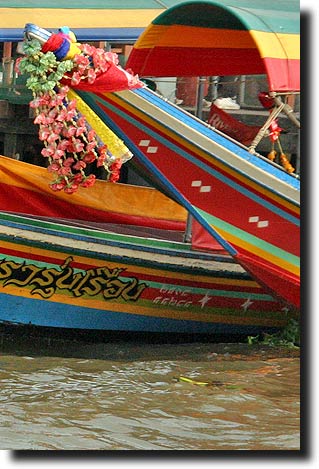 Our guesthouse was located a 5-minute walk from 'taxi docks,' which supplied us with our most consistent form of transport during the trip. While the public services were not as brightly colored as these private 'longtails,' the ease of getting around far outweighed any decorative issues. And at less than 50 cents each, the boats were highly economical as well!