And then we were off!! We ran, jumped, and splashed the morning away at our own private beach. The Undertoad was nowhere to be felt, and the crashing waves made swimming a blast for the whole family.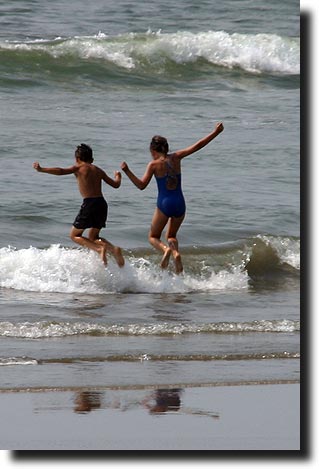 Of course, one would be hard pressed to tell the amount of fun we had from the kids - it was grimace city whenever we wanted to take a picture!!

On the way out from the beach, we saw some of the people who had reason to grimace as they pulled in the nets from the seas around us - more dinner for daddy!!