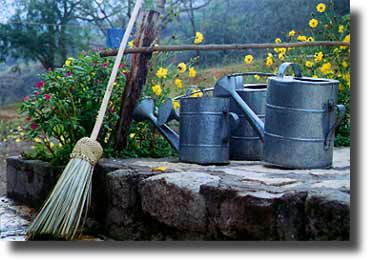 Susan's 'artsy fartsy' shot of the homemade broom with the watering cans.

The old kitchen, utilizing cooking techniques hundreds of years in the making.

An early-morning view of the bread oven, complete with woodpile and horse in the background.

Here's that white dog doing his best to aid with keeping cleanliness standards intact...