The town was the site of the first European colonial settlement in India, established when the Portuguese showed up in 1503, so the area has a very distinct foreign influenced feel.

As people who groove on history, Dave and Susan were pretty impressed to be staying right next door to the St. Francis church - the oldest European church in India and place that Vasco de Gama was originally buried in (above and top right). The kids were pretty impressed to see the big overhead swinging fans that are used in buildings without air conditioning (right)!!

Fort Kochi is still primarily Christian and Muslim to this day, because of the successive waves of traders and invaders who passed through the port (there's even a still-operational synagogue here), but there are still poignant reminders of the Hindu kingdoms that predated them all.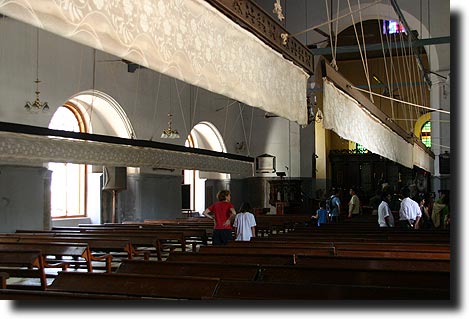 Looks like Dave's going to burn for blasphemy...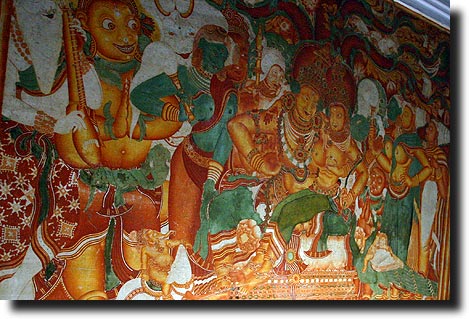 In the city's museum, bright murals adorn the walls, replete with gods frolicking with nymphs. (It looks like having 8 arms can certainly make for an interesting afternoon!!)
We got up close and personal with local wildlife as this eagle kept a close watch on us whenever we stopped to get a cold drink.