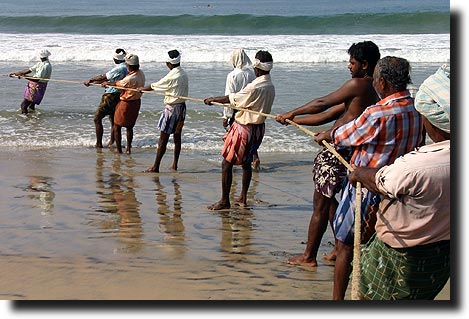 Their nets are spread out (by boat) at either end of the beach, and then the whole crew works on dragging the heavy nets (made heavier by all the fish, hopefully) onto the shore.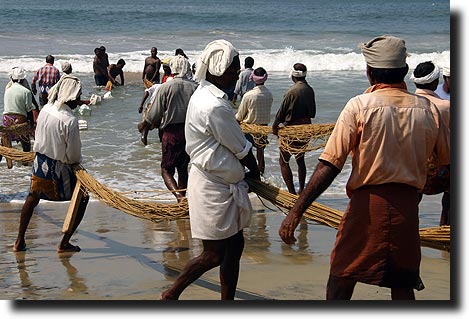 The crew was out there every morning we were in Kovalam, and we watched the two groups get closer and closer. Eventually swimmers went into the water to slap the surface and drive fish into the nets. The excitement mounted as the 'rope' end of the net came in and we got closer to the 'mesh' end.

While some pulled, others organized and rolled up the nets so they would be fresh and ready to use the next day.

The cooperative work, while others spread out the nets further down the beach, strained their muscles for about two straight hours.

Men of all ages worked together, hauling in the catch.