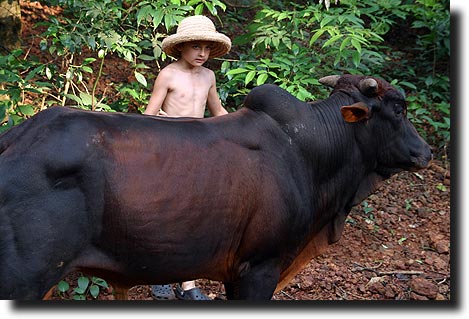 As we headed back through the forest, we were set upon by a herd of cattle. The kids had fun petting them as we went by, but Breck was a little worried when one of them started following him around!
When we finally made it back to town, the kids and dad had fun climbing trees and watching a goat demolish (and eat) a cardboard box while mom bought some candy for the evening.
Back at the hotel for the night, we were able to splash around in the outdoor pool for a while, although it was pretty darn cold.