Riding around in your backhoe,

A basket waving family (above) and others (below) ply their trade from their homes on the side of the road.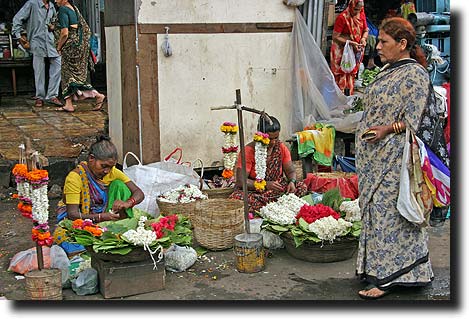 Women selling garlands and a stern shopper.

Delivery vehicles from a famous veg restaurant in town

Chor (Thieves) Bazaar

while the friendly policemen (with their big sticks to break up mob violence) look on. This is before the November 26 terrorist attacks, and you can see how they are all unarmed.

A barefoot man wanders past a young watcher...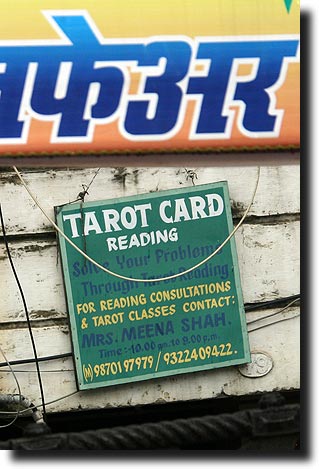 Solve all your problems here

And for those who prefer a non-veg lunch option!