We live right on the corner of Carter Road, which borders the Arabian Sea, and the seaside is an action-filled place in the mornings. There are many rickshaw drivers who sleep in their vehicles (top left), and the lined up taxicabs form a background as the fruit seller makes his way down the road. Many people walk along the promenade for exercise in the morning, and the fruit stands (and fruit juice stands) do a good business.

Some people don't walk for fun, but to get to school, like the kids on the left.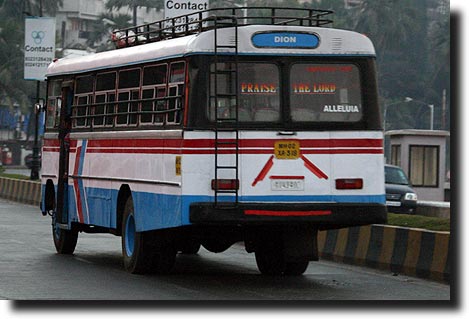 And, of course there's our old friend, the Praise the Lord bus!