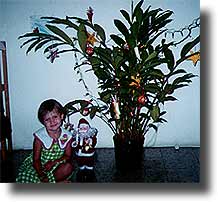 Alea in front of our Honduran Christmas Tree (actually a ginger plant)
Of course, one of the first things we had to do was unload the rest of Santa's loot!! He had visited us over the course of a few days previous to her arrival on the 26th.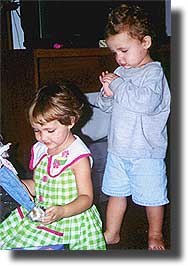 But that certainly didn't damper Alea and Breck's excitement about getting even MORE presents!!