But eumbrellas get double duty in Dhaka - not only are they used to keep raindrops from falling on my head, but even the macho traffic cops use them to stay shady from the intense sunshine. This is the guard outside the international airport.




But perhaps the most coolest thing that we saw everywhere were the bicycle rickshaws everywhere. Here some girls are on their way to school, and there are more pictures below!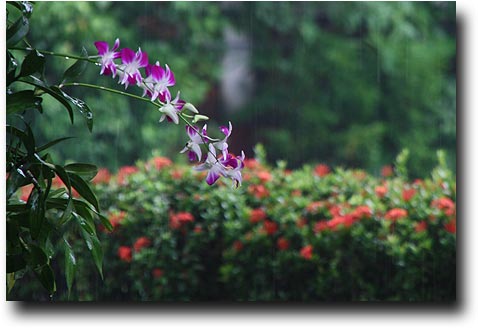 We didn't get to see too much of the city, as we were playing volleyball from 7 am until after 10pm every day, but our one free afternoon we did experience a Bangladeshi downpour. There are always horror stories out of the country of the flooding that takes place, but our rainstorm was more of a refresher than a flooder.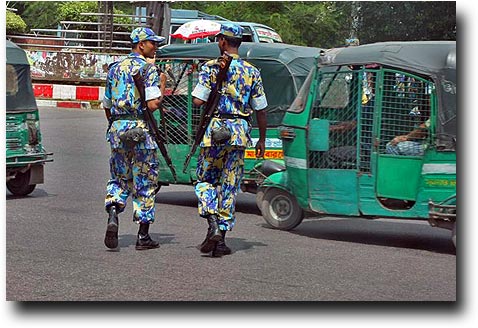 One thing that I never did figure out was why there was such a prevelance of blue patterned camouflage on the soldiers walking the street. Where are they supposed to be hiding, the ocean?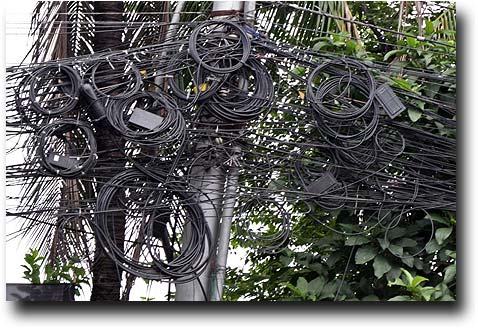 A friend of ours descrubed Bangladesh as "like India, only dirtier and with less infrastructure." I'm not sure if wires like these count as "more" or "less," but tangled messes like these are pretty commonplace.